This blog post may contain affiliate links in it. This means that if you make a purchase by using one of the affiliate links provided in this article, then we will get a small commission at no extra expense to you. We only promote products we love and believe in
Celebrate National Dog Day
National Dog Day is August 26th, and if you are a pet-lovers every day is Dog Day in your home! To truly honor and celebrates the dog-centric holiday, we have come up with 10 unique ways to celebrate National Dog Day. And the best part is that most dogs aren't picky about treats and gifts, so whatever you do will be met with pure, unadulterated joy. So we'll use the excuse to celebrate our furry friends and do a little extra for them.
Make sure you Pin this post so you can come back to it later!!
1. Throw a Dog Park Party
Because nothing is cuter than a dog in a party hat, so gather all your friend's dogs and neighborhood and throw a dog park party. For games, you can set up an obstacle course, and give cute treats as party favors.
2. Spa Treatment
Spoil your furry friend by giving them a full spa treatment at home or at a local dog grooming salon. If you love bathing your furry friend convert your bathroom into a spa using great-smelling shampoos and conditioners. Inspect their ears, paws, gum, bites, or any signs of bruises, and end the session with a belly scratch.
3. Plan a Day of Fun Adventure
Plan a day full of new adventures together with your dog, there's nothing like quality time and creating memories together. In some states, during the end of August, the temperature starts cooling down is a great time to set out on a weekend trip. Most dogs love going for a ride in the car, and if that ride ends up going on a trailhead in the mountains, beach, lake, or a dog-friendly vacation, even better.
4. Sign up for a Dog Subscription Service
Surprise your furry buddy with a Subscription Service delivered straight to his doggy door. You can choose the number of items that you want in your box. Choose a one-time box or a personalized subscription plan. Customize your box with your personal selection of treats and toys. Plus, you can add on extras, like chews and other favorites, tailored to your dog. And you can organize it all from the comfort of your couch.
5. Donate
As a pet owner, it's important to give back and support your local animal shelter. You can donate money or gather items such as blankets, towels, bowls, toys, leashes, collars, or cleaning supplies and bring them to your local shelter. Your donations will help provide a clean, safe, and healthy environment for those dogs still waiting for a home, and a second chance towards the better life they deserve. The ASPCA and Pawsitivity Service Dog are places that need donations.
6. Surprise your dog with a new toy
Dog-friendly stores are great places to take your dog and treat them to new toys like chews, balls, and other toys which are all right there at your furbaby's level so he can pick one out on his own. What doggy doesn't like a new toy to play with?
7. Adopt a dog from your local shelter
If you've been thinking of adopting a cute furry friend dog into your family, in support of National Dog Day, First of all, congratulations! By making the decision to adopt, you have no idea how much you are helping a dog. Many end up homeless or lack affordable and pet-friendly housing through no fault of their own or previous family. Do research to be sure that you're ready to take the big step and educate yourself on all responsibilities and factors to know before adopting a dog. You won't regret it, they will be your BFF for life. My Boston terrier and pug, follow me all over the house and are always sitting under my chair.
8. Spend Quality Time with Dog
Obviously, your dog can't read the calendar, so she/he won't know that August 26th is National Dog Day. Give them some TLC by spending extra time with them, giving them a tummy rub, massage, extra brushing, or a long walk to the dog park. All they need is love and attention and making sure they are properly cared for.
9. Take Selfies
One of the most popular ways to celebrate National Dog Day is taking pics of your dog and sharing them on Instagram or TikTok. Each photo helps spread the holiday's message of support for dogs, those at shelters, and in forever homes. Find some posts about hero dogs and share them and search out dog groups that promote adoption and join them. Check out these epic #dogsofinstagram shared by pet parents in the Chewy community, then post your own National Dog Day image to your feeds.
10. LOVE LOVE LOVE
Every day should be National Dog Day, showering them with unconditional love. With all the craziness that's going on around the world, life is precious and short, and time with our fur babies is even shorter. Grab your dog and give them love, love, and lots of love today and every day.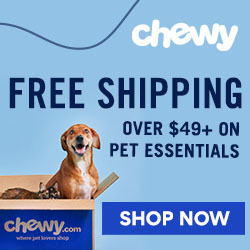 No matter what you do to make National Dog Day special with your Dog, I'm sure he/she'll be happy with the extra attention and love they will be getting today. Happy National Dog Day!
Share your plans and pics with fellow pet lovers in the Chewy community on Facebook, Instagram, and Twitter. Happy National Dog Day!